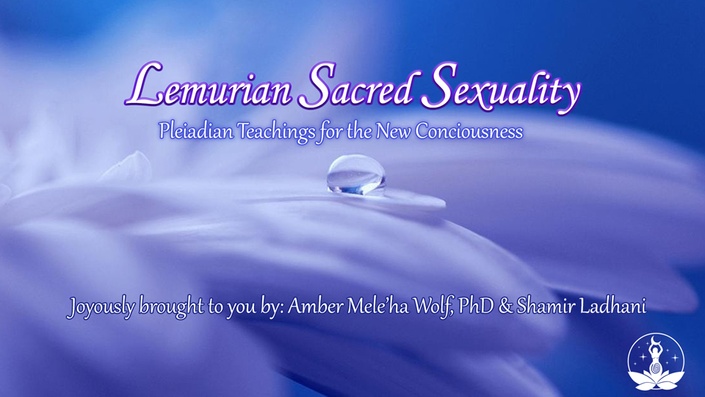 Lemurian Sacred Relationships for Women
Pleiadian Teachings for the New Consciousness
What did the Pleiadians teach about Sacred Sexuality?
The nearest thing that is widely known about sacred relationships and sacred sexuality come from the Hindu teachings of Tantric Yoga or Tantric sex. This is a 5,000-year-old practice meaning 'the weaving and expansion of energy'. It's said to increase intimacy by creating a mind-body connection that can lead to powerful orgasms. Sound good? Sure! But there is much more to sacred relationships.
The Pleiadian teachings on Sacred Relationships pre-dates the Tantric teachings by at least 25,000 years and incorporate into them a deeper exploration as taught by the Pleiadian Star Mothers… much deeper as in "in the beginning…"
Within the sacred space of this seminar, we offer you:
*The experience a deeper openness with the One Source within yourselves, your partners, and the creative Universe.
*An opportunity to bring light to the shadows of old programming and non-honoring of relationships and sexual experiences in the past
*A time to align your thinking and feelings about sacred relationships and sacred sexuality through journal exercises, heart meditations, and the guidance of channels from the Star Mothers
*A format for you to be curious, joyful, vulnerable, honored, and sacred as you open the door to discover your Pleiadian kundalini!
Lemurian Sacred Relationships honors the heart of the human/spiritual experience. Your human life is a sacred vessel of Divine consciousness. As women connecting to the Divine Source through your womb and your moon cycle (at any age!), you are open to experiencing the extra-ordinary wave of pro-creation in all things.
These ancient teachings shine a light on the shadows of shame surrounding so much today's expression (or lack of expression) of joyful, exciting, honoring, and creative energy. The Star Mother's first teachings are of the spiritual meld with our Pleiadian DNA, your Lemurian Akash, and the mystical power and beauty of the Sacred Feminine.
Women are designed to reproduce the joy of source energy, and the gift of sacred creation, living inside your bellies and your Pleiadian DNA. You are also tasked with bringing the men into a sacred space. Together you can take deep, vulnerable, and honoring dives into the portal of conscious sexual energy, awareness, and creative fire.
Come away from these seminars with a new appreciation for your relationship with yourself as a sacred vessel, your sexuality, your creativity, and your spirituality; they are one and the same! Uncover and discover the truth beneath the layers of old programming and rise like a phoenix to celebrate your gender and your spiritual, powered by the Star Mother's spirit of kundalini!
My very special guest, to balance our program and include the Divine Masculine, is Shamir Ladhani, who has presented with me (with Kryon and other programs) over the years in the US and Europe. He brings the experience and expertise of a heart-based perspective of the sacred masculine to our Circle.
Course Curriculum
Introduction to Lemurian Sacred Sexuality
Available in days
days after you enroll
Class I
Available in days
days after you enroll
Class II
Available in days
days after you enroll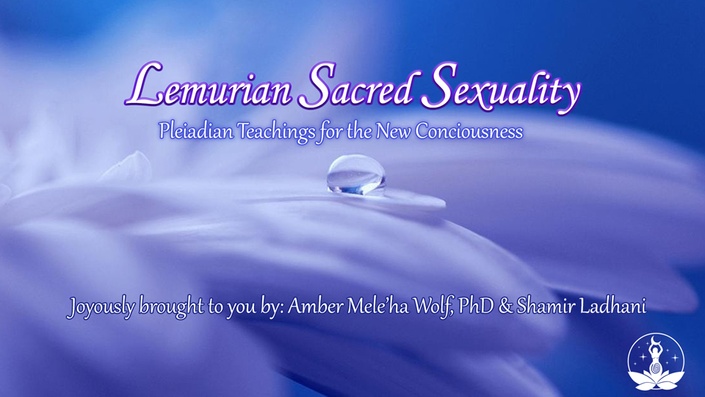 Lemurian Sacred Relationships for Women
Pleiadian Teachings for the New Consciousness
Your Instructor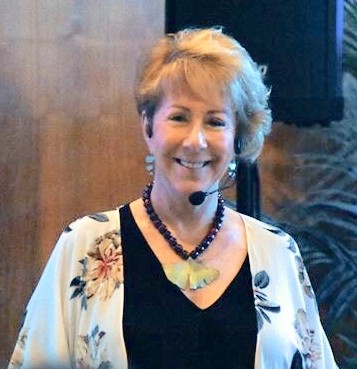 Amber Mele'ha Wolf, Ph.D. is an internationally known teacher, facilitator, author, recording artist, healing intuitive, and channel of the Pleiadian Star Mothers. She is an International Kryon team member and presenting partner of Lee Carroll. By accessing her awakened Lemurian Akash Dr. Amber has created the growing community of the Lemurian Sisterhood with seminars online and in-person around the world. She has been committed to transformational healing, spiritual growth, and holistic health care and education since 1982. Dr. Wolf is also a 35-year member of Self-Realization Fellowship, a past member of the 3HO Foundation, a 24-year member of the International Association of Healthcare Practitioners.
Raised in rural New England, Dr. Wolf spent her youth in nature, always feeling drawn to the 'spirit in nature.' This continued into adulthood when she moved to the Alaskan wilderness, where she lived for 12 years. Surviving amidst the beauty and harshness of the elements, Dr. Wolf learned indigenous healing remedies and midwifery, while deepening her relationship to the vibrations of the natural world. Moving to Colorado in 1989 opened more doors in the health and spiritual field, as she began her full time career as a health practitioner in cranial sacral therapy and "transformational" healing. A near-death accident in 1994 brought severe head and body injuries, but also the gift and ability to experience a heightened source of energy and wisdom. The foothills of the Colorado Rocky Mountains have been her home and sanctuary for 28 years. Completing her Ph.D. in 1995 in Holistic Science and Alternative Therapies, Dr. Wolf is a Certified Cranial Sacral Therapist, Certified Somatic Therapist, trained Quantum-Touch practitioner, licensed minister, Yoga Instructor and Pilates Instructor, Maxtrix Energetics practitioner, and Certified Laughter Yoga Leader. She is a member in good standing of the American CranioSacral Therapy Association, the International Association of Healthcare Practitioners and a member of ABMP, and a 20 year member of Associated Massage and BodyWork Professionals. Dr. Wolf has been inspired to create nine Healing and Meditation Albums. Her voice brings unique healing attributes that combine with carefully selected music and binaural beats to assist you in your journey of personal empowerment and transformation.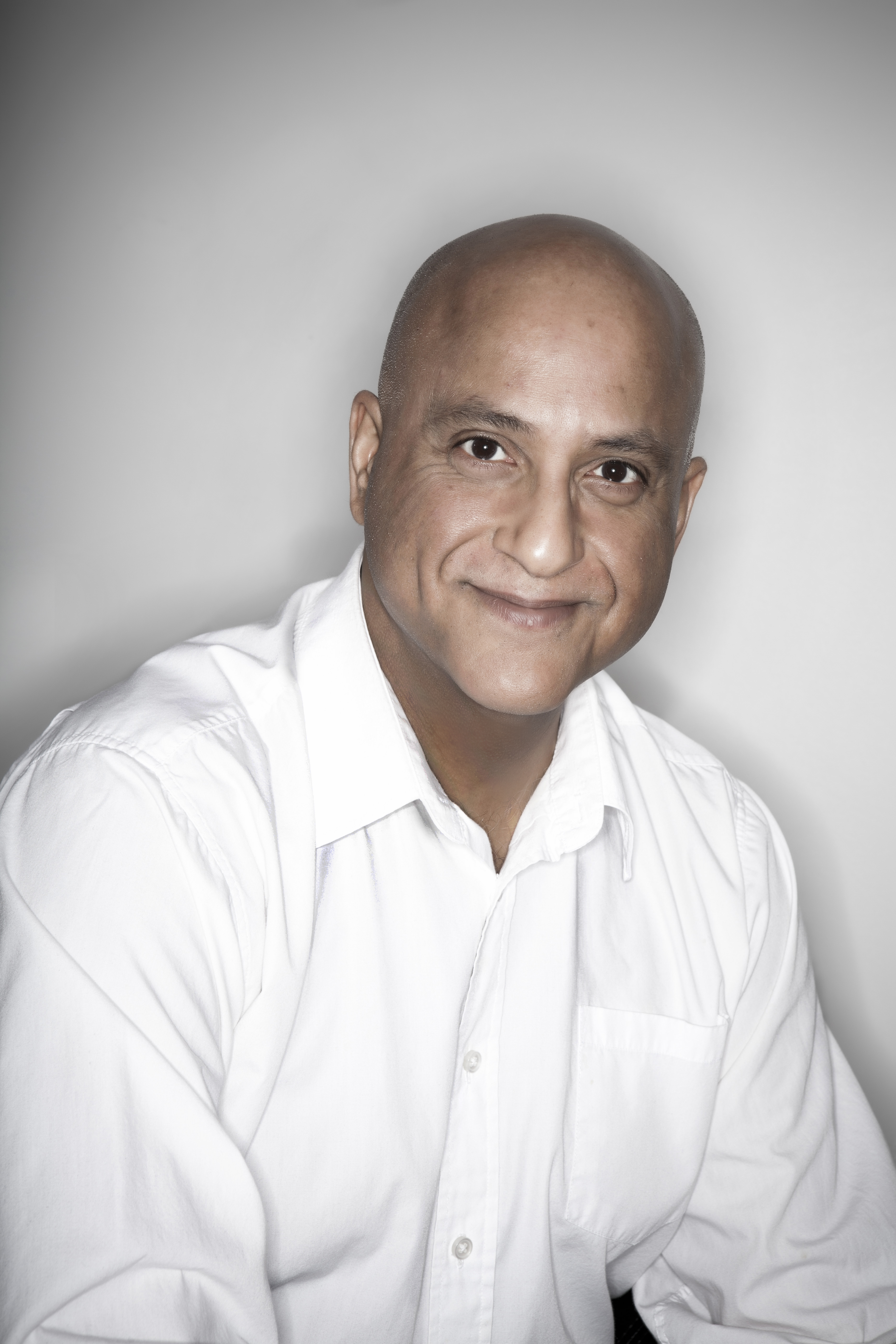 Shamir Ladhani is an international speaker and a transformational coach
helping individuals "step out of their own way" and overcome
self-limiting beliefs. By applying HeartMath, Emotional Intelligence,
NLP and other powerful techniques, he takes individuals through an inner
journey to uncover and resolve deep-seated subconscious programming.
His audiences experience powerful healing and breakthroughs as he
delivers complex spiritual concepts in easy-to-digest terms. He is a
master at making spiritual practice pragmatic and straightforward.

As part of the Kryon International Team, he has addressed audiences in
Canada, United States, Mexico, Italy, Germany, and the Czech Republic.
He is honored to be one of only two males invited to present at the
worldwide Lemurian Sisterhood Global gathering events (the other being
Lee Carroll).
Frequently Asked Questions
When does the course start and finish?
The course starts now and never ends! It is a completely self-paced online course - you decide when you start and when you finish.
How long do I have access to the course?
How does lifetime access sound? After enrolling, you have unlimited access to this course for as long as you like - across any and all devices you own.
What if I am unhappy with the course?
We would never want you to be unhappy! If you are unsatisfied with your purchase, contact us in the first 30 days and we will give you a full refund.